Welcome To The Blade Wiki
Greetings To All

☀
Blade is a 1998 American superhero film starring Wesley Snipes and Stephen Dorff, loosely based on the Marvel Comics character of the same name.[4] Snipes plays Blade, a human-vampire hybrid[citation needed] who protects humans from vampires. The film was directed by Stephen Norrington and written by David S. Goyer.
Released on August 21, 1998, Blade became a commercial success by grossing $70 million at the U.S. box office, and $131.2 million worldwide. Despite mixed reviews from film critics, the film received a positive reception from audiences and has since garnered a cult following. It was followed by two sequels, Blade II and Blade: Trinity, both written by Goyer who also directed the latter.
Note (Remember): That this wiki is editable by anyone unless a page is protected. This wiki is thus open to all. Though if you are a newcomer to wiki editing then take note not to edit large segments of articles and only edit spelling, punctuation and grammar. Only when you have mastered those essentials then are you ready to start building an article.
Primary/Main Or Major Topics/Subjects
Keep track of the Blade trilogy cast
Wesley Snipes (Blade)
Traci Lords (Racquel)
Jessica Biel (Abigail Whistler)
Parker Posey (Danica Talos)

Anyone can contribute and info or things I missed are free to add it.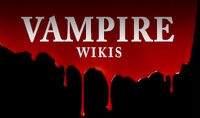 Ad blocker interference detected!
Wikia is a free-to-use site that makes money from advertising. We have a modified experience for viewers using ad blockers

Wikia is not accessible if you've made further modifications. Remove the custom ad blocker rule(s) and the page will load as expected.